Sampling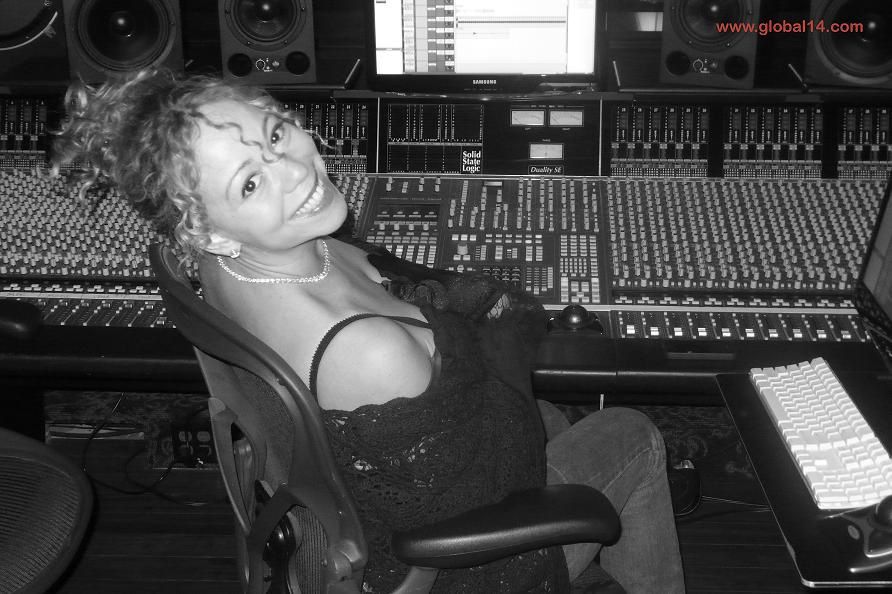 En fan de Hip Hop de la première heure, Mariah utilise la technique du sampling sur certains de ses titres dès 1993 (avec Dreamlover). Autrement dit, elle utilise une partie de l'instrumental ou de la mélodie de la chanson d'un autre artiste (après en avoir acquis les droits) pour agrémenter ses propres productions et compositions.
Cette technique largement répandue dans le monde du Hip Hop (mais aussi dans la musique Pop en général) lui a permis d'asseoir sa crédibilité au milieu des artistes de musique urbaine.
Écouter les samples utilisés par Mariah permet d'avoir un aperçu intéressant des différentes musiques qu'elle affectionne et qui l'inspirent. En voici la liste (cliquez sur les titres):
1993, Dreamlover - 'Blind Alley' de David Porter, interprétée par The Emotions
1995, Fantasy - 'Genius Of Love' du Tom Tom Club
1997, Honey - 'Body Rock' de Treacherous 3 et 'Hey DJ' de The World's Famous Supreme Team
1997, Honey So So Def Remix - 'It's Great To Be Here' par les Jackson Five
1997, The Roof - 'Shook Ones' de Mobb Deep
1998, My All / Stay A While Remix – 'Stay a Little While, Child' de Loose Ends
1999, I Still Believe/Pure Imagination Remix - 'Pure Imagination' de Gene Wilder (BO du film Willy Wonca et la Chocolaterie)
1999, Heartbreaker - 'Attack Of The Name Game' de Stacy Lattisaw
1999, Heartbreaker Remix - 'Ain't No Fun (If The Homies Can't Have None)' de Snoop Dogg
1999, How Much Ft. Usher - 'Me And My Girlfriend' de Tupac Shakur
1999, Crybaby Ft. Snoop Dogg - 'Piece Of My Love' de Guy
1999, Did I Do That Ft. Mystikal - 'It Ain't My Fault' de Sikk The Shocker et Mystikal
2000, Thank God I Found You/Make It Last Remix - 'Make It Last Forever' de Keith Sweat
2001, Loverboy - 'Candy' de Cameo
2001, Don't Stop - 'Funkin For Jamaica' de Thomas Brown
2002, Boy - 'I'm Going Down' de Rose Royce et 'Oh Boy' de Cam'Ron
2002, You Had Your Chance - 'I Want To Do Something Freaky To You' de Leon Haywood
2002, Irresistible - 'You Know How We Do It' d'Ice Cube et 'The Show is Over' d'Evelyn Champagne King
2002, Miss You - It's All About The Benjamins de Puff Daddy, lui-même ayant samplé 'I Did It For Love' de Love Unlimited
2003, The One So So Def Remix – 'Goodbye Love' de Guy
2005, It's like that - 'Hollis Crew' par Run DMC
2005, Stay The Night - 'Betcha By Golly Wow' de The Stylistics
2005, Get Your Number Ft. JD - 'Just An Illusion' d'Imagination
2005, Your Girl - 'A Life With You' d'Adeaze
2005, Sprung - 'Do It Again' de The New Birth
2005, Makin It Last All Night Ft. JD - 'Freek N You Remix' de Jodeci
2008, I'll be Loving You Long Time - 'Stay With Me' de DeBarge
2008, OOC - 'It's Good For The Soul' par The Salsoul Orchestra
2008, Heat - "I Am A Ho" de Whodini et de "The Message" de Brass Construction
2009, My Love Ft. The Dream – "Breezin'" de George Benson
2009, Candy Bling - "Back In The Day" de Ahmad
2009, It's A Wrap - "I Belong To You" de Love Unlimited
2009, More Than Just Friends - "One More Chance/Stay With Me (Remix)" de The Notorious B.I.G.
2009, The Impossible - "Forever My Lady" de Jodeci
2014, Dedicaded Ft. Nas - "Da Mystery of Chessboxin" du Wu-Tang Clan
2014, Make It Look Good - "Let Me Make Love To You" des O'Jays
2014, You Don't Know What To Do Ft. Wale - "I'm Caught Up In A One Night Love Affair" de Inner Life
2014, Meteorite - "Goin' Up In Smoke" de Eddie Kendricks
2014, Money Ft. Fabolous & Hit Boy - "Alabeke" de Don Satch et "Rapper Dapper Snapper" de Edwin Birdsong
2014, Heavenly - "Can't Give Up Now" de James Cleveland et "Good Old Music" de Funkadelic
2017, I Don't Ft. YG - 'Where I Wanna Be' de Donell Jones
2018, GTFO - "Goodbye To A World" de Porter Robinson
2018, A No No - "Rain Dance" de Jeff Lorber et "Crush On You" de Lil Kim
2018, Runway - "Butterfly" de Mariah Carey!
2020, Save The Day - "Killing Me Softly" des Fugees
2020, Loverboy (Firecracker - Original Version) (2001) - "Firecraker" de Yellow Magic Orchestra