1990, Someday
"Someday" est le troisième single de Mariah ainsi que son troisième numéro 1 (de suite) aux Etats-Unis.
1991, Clip de 'Someday (7" Jackswing Mix)'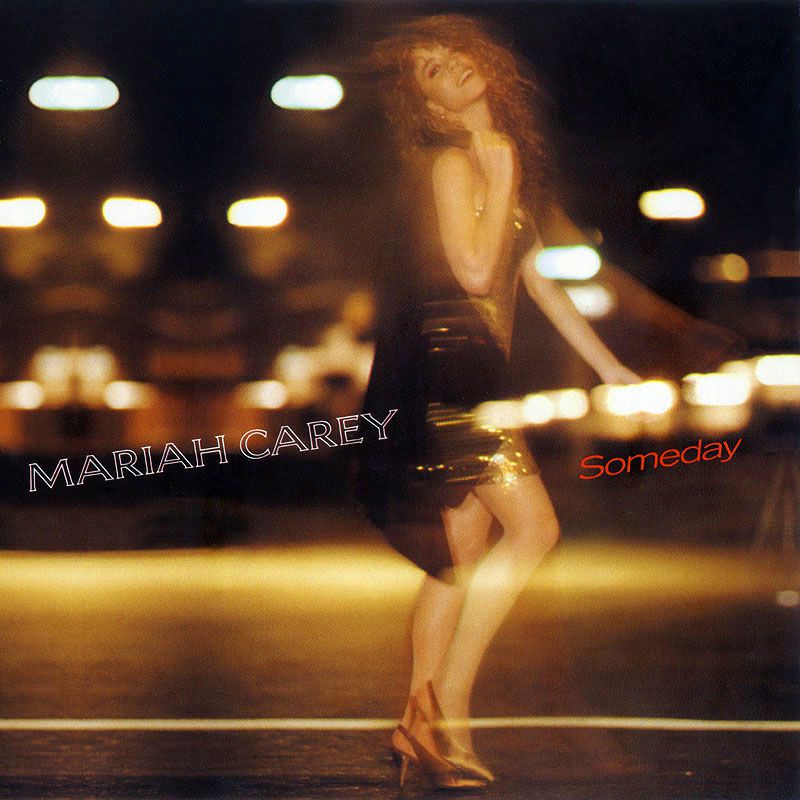 1990, SOMEDAY
Paroles et musique : Mariah Carey, Ben Margulies
Production : Ric Wake
Arrangements : Mariah Carey, Ben Margulies, Chris Toland, Ric Wake, Rich Tancredi
You were so blind to let me go
Il fallait que tu sois aveugle pour me laisser partir
You had it all but didn't know
Tu avais tout mais tu ne le savais pas
No one you'll ever find will ever be
Tu ne trouveras jamais personne
Closer to all your dreams than me
Plus proche de tes rêves que moi
Believing the grass would be greener
Tu croyais que l'herbe serait plus verte
You told yourself I just don't need her now
Tu t'es dit 'je n'ai plus besoin d'elle maintenant'
But I know you'll soon discover
Mais je sais que tu découvriras bientôt
You're never satisfied with any other
Qu'aucune autre ne te satisfait
[REFRAIN:]
Someday, someday
Un jour, un jour
One you gave away will be the only one you're wishing for
Celle que tu as laissée tomber sera la seule que tu souhaites
Someday hey hey
Un jour hé hé
Boy you're gonna pay 'cause baby I'm the one who's keeping score
Mec tu vas payer parce que je suis celle qui l'emporte
You'll change your mind and call my name
Tu changeras d'avis et tu m'appelleras
Soon as you find they're all the same
Dès que tu te rendras compte qu'elles se ressemblent toutes
And when you find yourself alone
Et quand tu te retrouveras seul
Don't come back crying you should have known
Ne reviens pas en pleurant, tu aurais dû le savoir
Believe me I'm not pretending
Crois moi je ne fais pas semblant
It's not hard to predict this ending now
ça n'est pas dur de prédire comment ça va se terminer maintenant
'Cause I know you'll soon discover
Parce que je sais que tu découvriras bientôt
You're needing me in spite of all the others
Que tu as besoin de moi et d'aucune autre
[REFRAIN]
Maybe now you just can't conceive
Peut-être que pour le moment tu n'arrives pas à concevoir
That there'll ever come a time when you're cold and lonely
Qu'il viendra un temps où tu auras froid et où tu te sentiras seul
Baby, how could you ever believe
Baby, comment as-tu pu croire
That another could replace me the one and only
Qu'une autre pouvait me remplacer moi, la seule et l'unique
But when you're down in your time of need
Mais quand tu seras au plus bas, que tu seras en manque
And you're thinking that you might be coming back to own me
Et que tu penseras que tu peux revenir me posséder
Just think again cause I won't need your love anymore!
Penses y à deux fois parce que je n'aurais plus besoin de ton amour !
[REFRAIN]