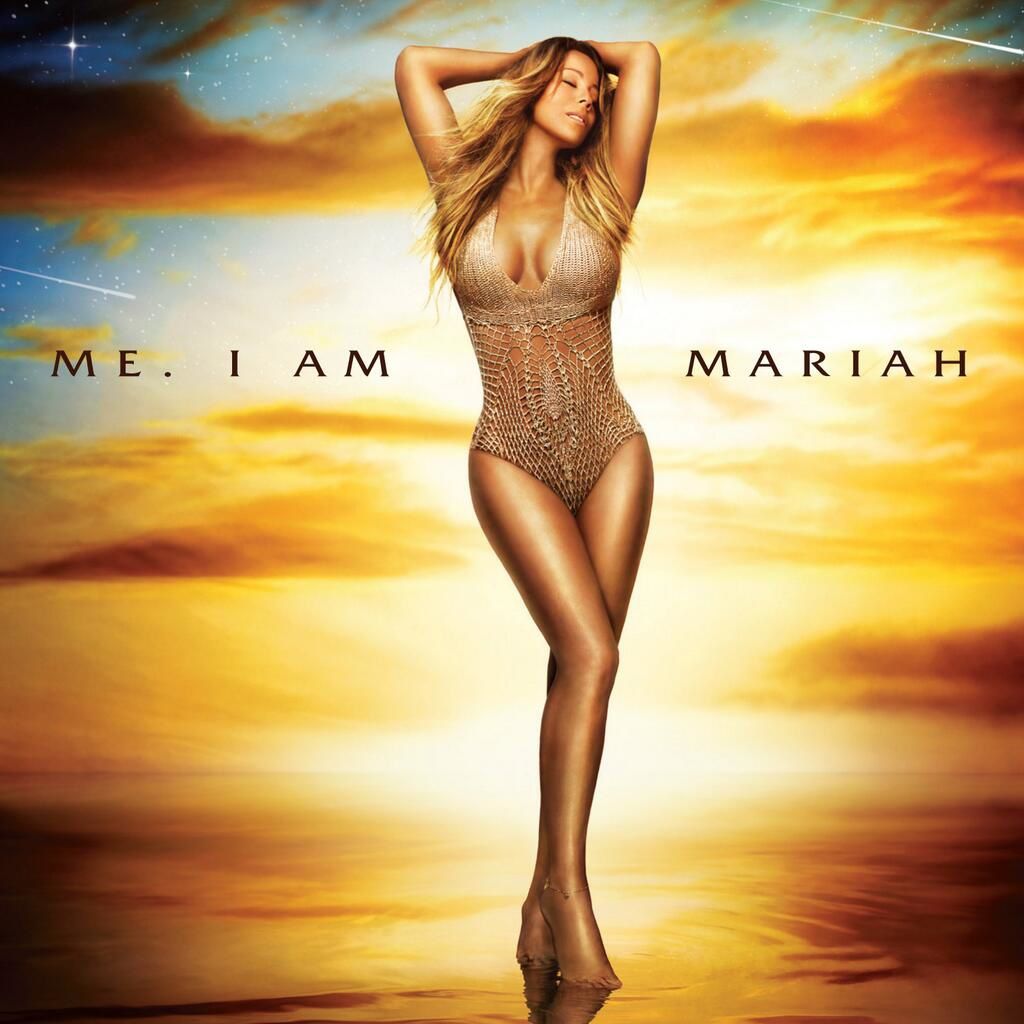 2014, Me. I Am Mariah (The Elusive Chanteuse)
#2 à Taiwan, #3 aux USA, #1 au Top R&B/Hip-Hop (USA)
L'album 'Me. I Am Mariah' est né dans la souffrance. Souffrance relative des fans qui ont vu la sortie du disque être repoussée de nombreuses fois, et souffrance de Mariah, surtout, qui traverse de nouvelles épreuves.
En juillet 2013, la chanteuse est victime d'une mauvaise chute sur le tournage du clip du remix du premier single, #Beautiful. Elle se disloque l'épaule, se casse des côtes et ses nerfs sont touchés, risquant de lui faire perdre l'usage de sa main droite. Contrainte de porter son bras en écharpe pendant plusieurs mois et de faire de la ré-éducation, l'artiste met en suspend la promotion et la sortie de l'album.
Ce dernier avait pourtant connu un bon démarrage puisque le single #Beautiful, un titre R'nB old school en duo avec Miguel, avait rapidement atteint le top 15 du Billboard Hot 100. Après une tentative timide avec la chanson 'The Art Of Letting Go' en novembre 2013, la promotion reprend finalement pour de bon en février 2014 avec la sortie du single 'You're Mine (Eternal)', un mid-tempo qui ne connaît pas un franc succès. Mais Mariah ne peut plus reculer. Elle promeut alors son album en le décrivant comme une œuvre qui doit s'écouter dans son ensemble pour être appréciée à sa juste valeur.
C'est le cas. Quand 'Me. I Am Mariah' sort enfin en mai 2014, il est encensé à la fois par les fans, la profession et la presse qui le trouvent très complet, naviguant entre ballades émotionnelles, Soul, R'nB, Hip-Hop, Gospel, Disco et même une touche de Dance! Malheureusement, malgré une première place dans les charts R&B US, le grand public ne suit pas et les ventes ne décollent pas. Il faut dire que l'ensemble est quelque-peu terni par des arrangements vocaux souvent superflus.
Heureusement les talents d'écriture de l'artiste ne faillissent pas, et ce qui interpelle dans les paroles, c'est le thème récurrent de la douleur d'une femme délaissée par l'homme qu'elle aime. Aussi, quand Mariah annonce son divorce de Nick Cannon en Août 2014, on comprend alors ce qu'elle traversait pendant la conception de l'album et pourquoi elle tardait à le finaliser.
Malgré ses soucis, Mariah ne se laisse pas abattre. En Octobre 2014, elle embarque pour une nouvelle tournée mondiale : The Elusive Chanteuse Show et en Décembre, la diva commence une résidence annuelle au Beacon Theatre de New York, où elle chante des chansons de Noël issues de ses albums cultes 'Merry Christmas' et 'Merry Christmas II You'. Elle joue à guichets fermés et sa voix est en excellente forme !
Suite de la bio, par ici.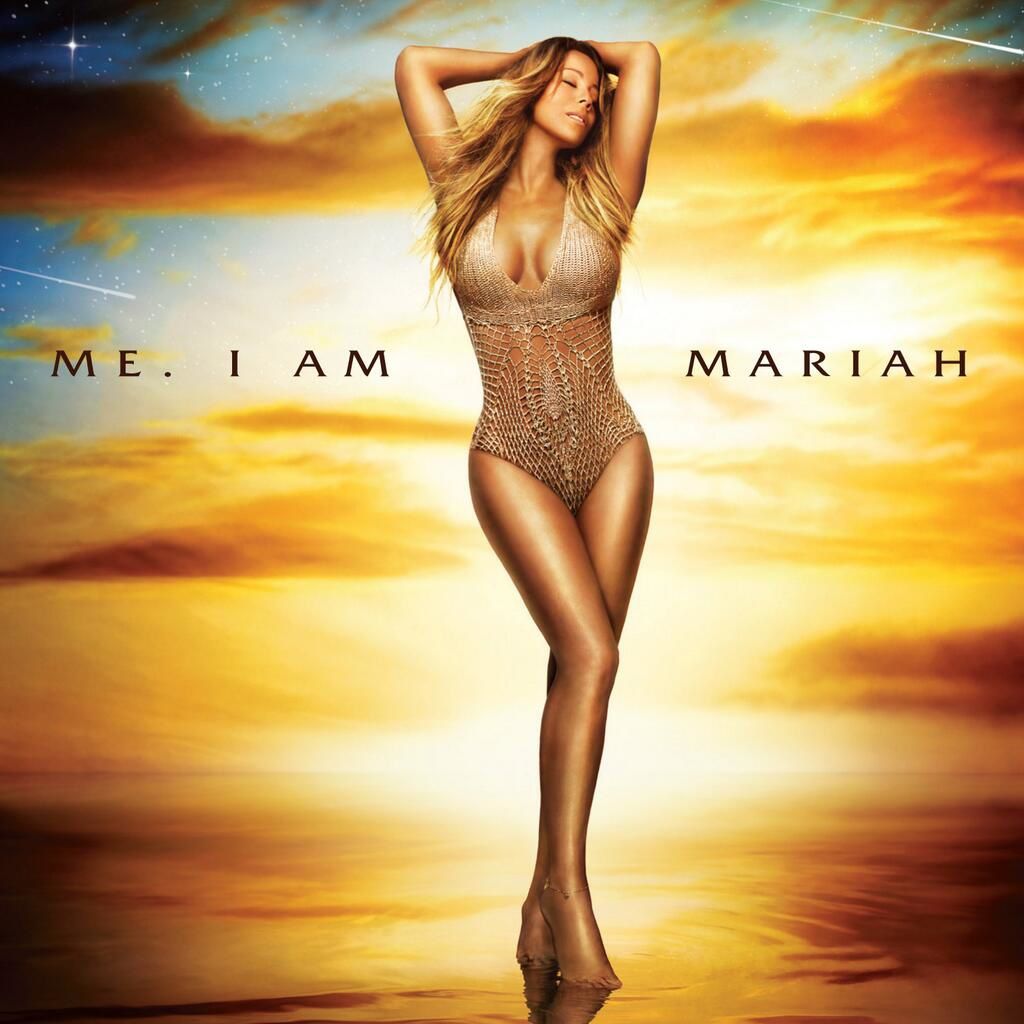 Praying inside "Let him love me for who I am"/ Please my Lord/ But you were just somewhere that I couldn't reach, couldn't understand/ I camouflage my tears/ And you wear your disguise/ And 'round I go to know that you still love me/ I need to know, say that you do

Pourtant je prie encore "Laissez-le m'aimer pour qui je suis"/ S'il vous plaît Seigneur/ Mais tu étais quelque-part où je ne pouvais vraiment pas t'atteindre, je ne comprenais pas/ Je camoufle mes larmes/ Et toi tu portes ton déguisement/ Et en rond je tourne/ Pour savoir si tu m'aimes toujours/ J'ai besoin de savoir, dis-moi que oui